4 Sep
Hello! I'm back after a travel-packed summer. I'm starting to lose track of all the places we've been. We hit the road in May and have been adventuring since! We've been nourishing our flourishing with all the good things in life — friends, food, travel, nature, learning, fun… Forgive my lack of posts.
Anyway, I'm back in Boulder and settling down, so I wanted to pop in to talk briefly about some of the healthier "personal care" products I love (sorry if that sounds like I'm talking about tampons), because it is, interestingly enough, one of the most frequently asked questions I get. Because I've tried to keep it simple, natural, sustainable, and healthy (see, for instance when I first went (sham)'poo-free, details on how I did it, and then a few months later regretted it), I often shy away from these sorts of posts… in part because I'm not very exciting and try to be low-maintenance, and additionally, because I don't like encouraging (overzealous) consumerism. However, I obviously recognize that we do need to buy things sometimes — it's a fact of life!
That said, when I do make purchases, I strive to do them as responsibly as I am able, while being realistic about the affordability component. Thankfully, there are more and more products emerging that I am happy to support with my wallet. So here are some of the items I like, and actually use. A few have been sent as samples, and in that case I have labeled it as such. I have noted if I plan to buy or have already purchased the product again as a result
If you want to explore safer cosmetics, toiletries, and other personal care products, start at SkinDeep! It is easy to use and wonderfully helpful. You can search your products to see how healthy they are for you and the world.

This product is so simple, and so versatile. It can be used as shampoo (though I don't find it ideal for that long-term), body wash, just about anything. I always dilute mine with half water to stretch it out. If you are going on a camping trip, I highly, highly recommend Dr. Bronner's soaps — you can use it for your body (even as toothpaste, no joke), your dishes, your clothes, etc. Dr. Bronner's is quite an ethical company in general (in my opinion), in regards to safe and sustainable ingredients and practices, so I definitely recommend these, especially for children, whose tender little skin you probably don't want to expose to many weird chemicals.
Pros: versatile; simple and organic ingredients; fair trade; eco-friendly; safe; multi-use (they claim 18 uses); inexpensive (especially when diluted)
Cons: not something I would use for shampoo or face wash on a regular basis; does not have much of an after-scent, which some people find disappointing; kind of weird, proselytizing label…?
Where to buy it: Pretty much anywhere, I pay $12 for a 32 oz. bottle at Whole Foods. Many WFs now have "bulk" dispensers where you can fill or refill bottles of varying sizes if you'd like to try a small amount. Target and grocery stores carry them, too.
N.B.: I strongly recommend diluting it, one part water to one part soap. It will give you double the bang for your buck, and last a very, very long time. I like the Peppermint best.
Mineral Fusion contacted me last fall (!) about sampling some of their line. This was great timing, because I've been transitioning to mineral and natural makeup over the last few years. I first replied to ask whether they had signed the Compact for Safe Cosmetics, which has since faded out. I received a very helpful, transparent response that they were in the process of becoming a signer. They also described the ingredients and manufacturing, and this openness bolstered my confidence in the integrity of the company and its products.
Here are the items I was sent: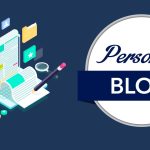 Beautiful Basics Kit  – Graphite Mascara, Polished Lip Gloss, and Creation Blush.
The Beautiful Basics Kit looks like I've hardly used it, despite using it almost daily, with the mascara alone getting a little low (nothing a few drops of saline won't fix!). I absolutely love this makeup. I don't wear much blush, but when I do, I like that I need to use so little on the brush to show results. Apparently this is a wonder of mineral makeup — a little goes a long way.
I tend to use mascara and eyeliner most days (I use this one, and really like it), and not much else — maybe some concealer if I have trouble spots, and a swipe of light bronzer or blush if I have time and motivation. I will be buying the Graphite Mascara again and again in the future — I can't believe 1) how long it has lasted (9 months now!), 2) how smoothly it glides on, and 3) how it stays put, and vivid. I have tried so many brands of mascara, but this has completely won me over as the best, surpassing Clinique, The Body Shop, and others.
Updated to add: I recently discovered the miracle of adding a few drops of saline solution to mascara that's dried out a bit — wow. Stretch that product out another few months, friends! One of the best beauty tricks I've learned yet.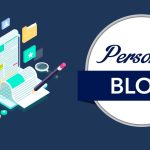 The Polished Lip Gloss is the best gloss I've ever used. It's not too thick or sticky, it's fairly enduring, and it didn't make my lips totally dependent (i.e., drier than dry if I don't use the gloss). I would absolutely buy it again. It has also lasted me over 9 months, and I have about a third of a tube left. That's insane.
Pros: long-lasting (in two senses); safe; vibrant color that stays that way; great for sensitive/break-out-prone skin; contains minerals that block UVA and UVB rays; a dab'll do ya; non-comedogenic and stays on top of skin, rather than being absorbed; Mineral Fusion supports good causes; no animal testing
Cons: more expensive than mainstream drugstore brands (but in my opinion worth it, as it last longer and you need less product for the same effect)
Where to buy: Whole Foods has been the primary place I have seen these products, but click here to search for a store near you.
3. Mineral Fusion Skin Care
Ultimate Moisture Facial Cleanser
After using this product (a sample) for 6-9 months, I ran out, and then bought my own for around $10. It is a rather large amount for the price, and it's fairly mild — my skin is mostly clear, much more so than with any other cleanser I've used. Again, you don't need much; I made the mistake of using huge dollops when I first got it, and it dried my skin a little – just a touch will go a long way. I was really impressed when my occasional breakouts were tamed by this.
Skin-Balancing Facial Moisturizer
I had never used, or wanted to use, moisturizer… until I tried this product. It made me a believer, and now I am kicking myself for not using moisturizer earlier in life. (I have smile wrinkles already, guys. For real.) I used to think moisturizer = oil = pimples. Nope. This made my skin firmer, more hydrated, and did not cause breakouts. I even used it on my neck, and the tiny little bumps smoothed out! I guess I never thought those were there because of dryness, but I learned my lesson. This is a mild moisturizer that I think would be great for sensitive skin.
Pros: very effective but light and mild; great for sensitive skin; non-comedogenic; safe; comparably priced to conventionally used beauty brands (e.g. Clinique, etc.); ethical company
Cons: The moisturizer works best for slightly oily, normal, or combination skin that isn't super dry in some areas. I think in the winter I may amp up to a more potent moisturizer, since I live in an extremely dry climate (see: all the wildfires that tragically devastated the state this summer). I may just need to find a hydrating mask, though. (Suggestions?) For spring and summer, it is fabulous. I would buy it again.
Where to buy: Whole Foods has been the primary place I have seen these products, but click here to search for a store near you.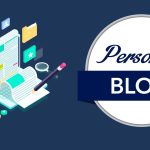 I tried many lotions before this one (e.g. The Body Shop, Whole Foods brand, straight-up coconut oil or cocoa butter, etc.) and they all sat on the surface of my skin, rather than absorbing into it. I am a little sketched out by a few of the ingredients lower on the list in this lotion, but will realistically compromise because every lotion seems to include them, and this one is balanced out by being an affordable price. I usually buy it from Whole Foods for ~$12 for a 32 oz. bottle. It lasts me about 3 months in the very dry Colorado climate (and I use it generously). You can also refill it in the bulk aisle at my Whole Foods!
The scent is unremarkable but fresh, so it won't interfere with any perfumes you may wear.
Pros: fairly natural, all things considered (scores a 3 on the Skin Deep database, which isn't that bad in my opinion); available at many stores; affordable; very hydrating
Cons: a handful of minor weird ingredients; takes a few minutes to absorb
Where to buy: Whole Foods, some grocery stores with naturally-oriented beauty aisles (e.g. Sprouts Farmer's Market, etc.), Target.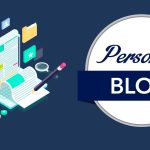 5. Arm & Hammer Natural Deodorant
I have tried everything I can find to avoid aluminum, EDTA, and other harmful ingredients. Sadly, many were not effective. I'm still searching a bit. This deodorant works, and is also gentle on sensitive skin; my husband is actually very allergic to almost all deodorants — this being the one exception. Unfortunately, it does contain EDTA and triclosan, but I hope they will change this in the future, as it is otherwise a very simple and safe product. I'll post soon about some other options as I try them out. This is a very good "transitional" product, however, if you're just starting to move towards more natural-based items. It does the job, but with less of the unfavorable ingredients. A fair balance if you're constrained by budget and wariness of entirely natural products!
Pros: excepting the EDTA, just a few safe ingredients; great for sensitive skin; nice fresh scent that (really) is gender-neutral and unobtrusive; a swipe'll do ya; under $3 (we buy ours on sale for $1, and it lasts months and months); invisible; available just about anywhere
Cons: EDTA; Triclosan (read about what it is and why I'm not thrilled about it here); like all deodorants, might need to reapply after heavy sweating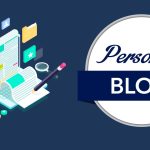 5. Mineral Fusion Shampoo and Conditioner
I bought this after running out of my traditional Giovanni products, which I was sad to see had been labeled deceptively as organic at one point in the recent past. I reached for Mineral Fusion again at the store, since I had such a great experience with the makeup and face products they had sent for me to sample. I have found another staple for my shower! These work better than the Giovanni products, and they last quite a while. At $10 a bottle, I find the price to be reasonable for the quality, and I only wash my hair every 3 days or so, and therefore don't need to buy product that often. I hope this post isn't too Mineral Fusion-heavy, but I really am impressed with the brand — the products work better than conventional products and super-pricey organic products. My hair has never been this healthy. I hate to rave, but I love, love, love these shampoos and conditioners.
Pros: hair doesn't need to be washed as often (seems to produce less oil than more-stripping conventional shampoos); doesn't dry hair out; safe; ethical company; biodegradable; decent affordability
Cons: if you're used to buying Suave, it might feel expensive the first time you buy a mineral-based product, but rest assured, it's worth the extra few dollars in the long run : )
Where to buy: Whole Foods, or search for a store near you.
In conclusion…
I used to stress out about every last ingredient on products I used. I'm finding that I'm relaxing in most areas of my life, and have realized that nothing can be perfect. Thus,  I try to be informed, convicted, and also reasonable about what I am willing to use. There is indeed a balance, and I believe that I'm learning how to (more often than not) strike it. I am learning where to allow some wiggle room, and where to draw firm boundaries that I don't feel comfortable crossing. This is an individual process, and we all have to weigh different issues and how important they are, respectively.
So here are some questions I ask myself:
1) Do I understand what the ingredients are and are doing?
2) How does it score on SkinDeep?
3) How often will I use it? (Higher frequency = higher priority of safety level.)
4) Is this perpetuating some kind of blatant injustice (animal cruelty, health concerns, exploitation of workers/testers, environmental concerns, etc.)?
5) If there are reservations, is there an alternative within a few dollars or so that I would feel better supporting?
These are just a few of the thoughts that run through my mind. And now you know that I overthink things, and why I am in an aisle for 30 minutes.
What about you? What are your routines, products, and methods of shopping?
What is most important to you, and what kinds of compromises do you make so that you don't drive yourself crazy?
Related posts: