18 Mar
Hello! It's a beautiful day here in Boulder, Colorado — the sun is shining, the birds are chirping, the squirrels are peaking into our window, and… people are stumbling home wrapped in nothing but a blanket. It's the day after St. Patrick's, so you better believe our university town is pretty hungover this morning. Thankfully, I'm only nursing a reaction to all the Benadryl I had to take yesterday — Spring is lovely, but a bit of a transition, immunologically, for some of us!
I must say that Sunday is, now, without a doubt, my favorite day.  While they used to be a source of great anxiety, I feel like I've finally grown up a little, and now I look forward to Sundays with joy. At last I've realized that a necessary component of "success" in my endeavors, is to set boundaries for myself, and to commit to making time for rejuvenation. Because Sundays were such a stressful time for me in the past, I chose to implement them as a day devoid of all pressure; I do only what I want to do on Sundays, insofar as it is possible.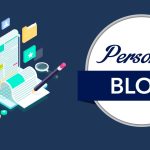 Today, I wanted to drink strong coffee (usually a once-a-week treat for me), make a special breakfast, and linger over it with my favorite person.
So that's precisely what I did.
And I was so utterly delighted (and shocked!) with this recipe — which I've been playing with for months, and only today wrote down the measurements for — that I just had to share it with you. Forgive me if the photos aren't the best — I was so eager to post the recipe that I shot this stack on my porch as soon as they were off the griddle! It is wonderfully simple, and my husband (who is a gluten-eater) devoured two batches… Two batches!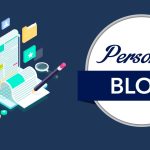 Gluten-Free Almond Flour Pancakes
These pancakes taste just like those of my childhood, but without all the dryness that would compel me to drown them in syrup. They are perfectly moist, tender, and just sweet enough to tantalize. Delicious even without maple syrup, they would work beautifully as a quick rolled-up PB and J. Top with succulent fruit, and savor spring's arrival! Reawaken those mornings of your youth — but be sure to serve with a more adult side of strong coffee for maximum pleasure. (That sounded like a prophylactic commercial. Sorry.)
Ingredients:
~1 TB oil for pan
2 C. blanched almond flour  (make your own, or buy it here in bulk, like I do)
1/4 C. arrowroot powder
1/2 t baking soda
1/2 t. salt
2 whole eggs + 2 egg whites
1/4 C. agave nectar (you can decrease this by 1 TB if you like)
1/2 C. unsweetened almond milk
dash of vanilla extract
Recipe:
1) Heat oil in a small cast iron skillet over medium.
2) Mix dry ingredients in a large bowl.
3) Mix wet ingredients in a small bowl; whisk eggs thoroughly.
4) Add wet ingredients to dry. If you want to thin it out a tad more, add another small splash of milk.
5) In ~2-3 tablespoon size scoops, pour the batter into the skillet one pancake at a time. Using a fork, spread evenly to a thin layer.
6) Keep a close eye on the bottom of the cake — you will likely need to turn it down a notch over the course of cooking the pancakes, because almond flour burns easily. Once bubbles start opening on the top of the batter, very, very carefully (supporting the pancake completely with a spatula), flip the pancake. When browned on both sides, set aside on a plate. (It may take a couple tries to get the method down, but they'll be delicious even if malformed.: )
7) Repeat until all the batter is gone.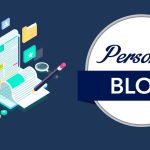 Top with pure maple syrup, and, if you like, fresh, organic strawberries. My husband liked a few of his slathered with a little natural peanut butter as well. They keep quite well in the refrigerator, just be sure to keep them well-covered.
Over breakfast, we chatted (amongst other things) about how reading fiction changes us (which was rooted in this interesting piece). This semester, I have achieved my goal of reading for fun again — not academic purposes — and it is a beautiful revival! I can't seem to put my reading down at night, and I have even been walking home from classes and the gym with novel in hand (well, my novel on my Kindle in my hand, but you know what I mean). There's so much to be learned about a good and flourishing life in works of imagination!
I'm now going to return to my novel, and pretend that I don't have any midterms this week. Just for today. Ah, grad school — it's one big delusion after another… I also hope to catch up on comments, which I seem to be perpetually behind on — alas. Know that I love reading them. I hope you can take some time today for a healthy and delicious treat (like pancakes!) and/or a good chapter of a novel. Nourish yourself!
What is your Sunday ritual?
Are you reading anything for fun?
Related posts: