12 Feb
To say, "It's been a while!" would be kind of an understatement, eh? I have literally hundreds of comments and emails I am behind on responding to, and my blog in general needs a great deal of spring cleaning! Firstly, I sincerely hope that my absence was not interpreted to be a dismissal of your readership; I can't tell you how much I appreciate all the kind emails and messages I received during my blogging break. I am so grateful to be connected (albeit it in a virtual format for now) with so many wonderful people (that's you). I had hoped to be posting on a semi-regular basis during grad school, but ultimately, I just needed to step back for a while. I'd like to give you a (rather lengthy, visually unappealing) explanation of what led to to this, if you'd like one. (And if not, that's ok! Recipes will come in time.) This might give you a sense of what to expect in the year to come.
As some of you noticed, after I began the blog last year around this time, I went from blogging daily to every-other-day, to a couple times a week, and this trend continued until I finally pulled the plug for a few months. I know some of you have asked if there is something more than just grad school/work/life events that influenced this, and I want to be frank and say yes, most definitely. I've had this blog up for about a year now (maybe even exactly a year, actually!), and I'm really thankful to have had the past couple months to reflect on how it's grown and changed over that span, and how I'd like to see it continue to evolve.
When I first started blogging, I was trying to put this site "out there" as much as possible. I quickly learned that leaving comments on more popular blogs' posts would pique interest in that blog's readers, who would then click the link to my blog and see who I was. I also went from having no social media, to a Facebook, Twitter, Pinterest, etc. I noticed how my readership skyrocketed (at least, comparatively) the more active I was in all these areas. It added many more little facets to my life and schedule!
And I kind of hated it.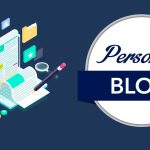 I had to be on the computer constantly. And much of what I spent my time doing didn't really matter to me. Important things were neglected. Instead of being outside hiking or doing the other activities that nourish flourishing in my life, I was in front of a screen, trying to do what a "good blogger" does — networking, reading lots of other blogs, leaving comments on them, tweeting frequently, etc. (Note that interacting with you all through email and such is absolutely not included in this category — it is very fulfilling to connect with you!)
All that busyness and frequently superficial interaction was draining — it takes a lot of effort for my type of personality. I am a very simple person; I thrive on minimalism, and focus. I love close-knit community, and interacting with people in personal ways. I like depth, not breadth. I'm also not a fan of being in front of a screen of any kind much. As a result, social media and much of the blog-world generally overwhelms and overstimulates me – everything happens quickly, with a lot of enthusiasm, and on a mass level. This makes my life feel crowded, chaotic, and complicated.
Honesty is at the top of my list of values, so I'm going to be transparent, especially for the many of you who have emailed me about what it's like to operate a blog. "Putting the blog out there" by zealously commenting on some blogs I didn't really care about, or tweeting constantly without much purpose, etc., was a very uncomfortable experience for me. That lifestyle does not jive at all with the above-mentioned characteristics that make me who I am. I felt like I wasn't being genuine, because let's get real — I often wasn't. Who really cares about another picture of oatmeal? And yet I was leaving comments on others' blog posts that were pretty much just a picture of oatmeal. I kept trying to fit a mold that didn't reflect my vision for this blog. I was forcing it, because I didn't want a blog I'd worked really hard on to just fall into the anonymous sector of the internet, without much significance. I assumed the more people who read my blog, the better it must be.
After the second blogging conference I went to, I accepted a very unsettling realization that had been dawning on my for a while: most of the blogging world is… ridiculous. Some of the most popular blogs are without significance. And some of the best blogs, by contrast, are under the radar. The factors which determine whether a blog is read by many or few consists of a lot of name-dropping, link-dropping, snuggling up to "bigger" bloggers, technodrama, being constantly connected to social media, and luck. There are millions of blogs out there, and often the ones that are viewed as successful (i.e., have a huge readership and probably serve as a primary source of income for the blogger) do so merely because they showed up at the right time, not because they are continuously relevant. (Of course, I don't mean to imply that there are no blogs, etc., that are meaningful or useful — just some!)
I have never had the intention or desire that my blog will blossom into something "big". But somehow I got caught up in trying to make sure my blog simply stayed on the radar, and I burnt out. I must confess that I really don't want to be in front of a screen more than I have to. I just want to put my recipes and experiences out there in the hopes that someone finds them helpful — that was actually why I started the blog in the first place — thanks to requests for recipes and (non-medical) advice on healthy living from relatives and friends.
This is but a humble blog with a humble purpose. To achieve that purpose, I really had to stop being a hypocrite and nourish flourishing in my life by prioritizing real, non-virtual activities and relationships. Honestly, I don't read blogs consistently anymore; I visit two or maybe three to get recipe ideas on occasion, but that's about it. I have been detoxing my time and brain space from all the superflua out there (and goodness knows, in this tech era, superflua abounds), and it feels awesome.
So… I shan't be as present online as I was when I began this blog. I will be trying to post as much as I can, but I am also realistic enough to admit that grad school + work + relationships/family does not = a ton of time for blogging.  I'll try to be consistent by posting a couple times a month at least, and always on a Sunday.
Part of the reason I'm sharing all this is because I know some of you are feeling overwhelmed.  Maybe it's not blogs as much as it is some other internet/TV/smartphone/etc. habit that eats up a lot of your time. I can only say that I have benefited so much from taking a step back and reevaluating the economy of my time, if you will — how I spend and invest my time, and whether it's beneficial or detrimental to my personhood and goals. I have cut out the stuff that doesn't produce good things in my life, and continue to ask myself what activities are really helping shape me into the person I want to become, and what's distracting me and eating up my time and energy without good reason. So, if you are thinking about a technology detox — go for it. And that includes Nourishing Flourishing! Unplug from all, or some, and see how (or if) it changes you. Then assess next steps.
Finally, here's to another year of blogging, hopefully one that is better than the last, and filled with even more lessons and recipes!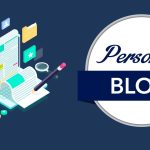 Much love to you. Thanks for reading.
<3
Do you feel like your philosophy on technology has changed over the past year?
P.S. If you emailed me and haven't received a response, please let me know!
P.P.S. I do not plan to respond to all the comments that have built up over the past few months; for that, I sincerely apologize. If you asked a question, I will try to get to it as soon as I'm able. I will continue to do my best to respond to comments from henceforward, I just won't be backtracking on everything from November 'til January. Thanks for understanding!
Related posts: