15 Oct
Hey friends!
So, I'm later on posting than I had hoped, but for a good reason; today my husband whisked me off to the mountains for a birthday getaway! Perhaps I'll do a little recap just because it's been such fun already, but we'll see. Regardless, I did promise a post today, and though I had hoped to publish the new recipe (I made three batches over the past two days and they are completely gone — also, it was what I chose to eat for my birthday "treat" — and it's definitely not cake, or a traditional thing to celebrate with, at that!), I not only left the recipe scrawled on some paper on my counter at home, I also am seriously disappointed with the photos I took! Darn, I guess I'll need to make them again… Heh heh. So, I thought I'd talk about something that I'm frequently asked about, just as a resource in case you were curious.
Fear not, though, if this isn't something you're interested in. The recipe is coming soon. SOON!
So, as you've probably noticed, I use blanched almond flour for the majority of my baked goods. Below are the most common questions I get. Please let me know if you have more in the comments! : )
Almond Flour FAQs
1) What is blanched almond flour? What isn't blanched almond flour?
Blanched almond flour is essentially just almonds that have had their skins steamed or boiled off, and then been ground up into fine particles. It's consistency would be comparable to cornmeal.
Blanched almond flour (usually just referred to as almond flour) is not the same as almond meal. Almond meal can be blanched, but most of the time it is made from almonds with the skin still on, and thus it is coarser and not as fine as blanched almond flour. This can result in a crumblier texture. Almond meal — even if blanched — is going to be a larger particle than almond flour. I can't guarantee things will go perfectly if you substitute almond meal, though many have let me know that it worked great for them!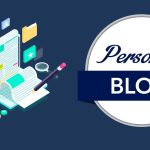 2) Why do you use almond flour?
I started using almond flour when I was on a grain-free eating plan (I followed it strictly for over a year, not for weight loss, but health reasons).  It is amazingly versatile — and always simple. I don't need to have 12 different types of gums, starches, and GF flours to make one loaf of bread (that is going to be nutritionally lacking anyway). I strive to keep my ingredients minimal in recipes, and almond flour allows me to do so.
BUT. It is also the tastiest flour, and one of the most nutritious, in my opinion. Almond flour is a great option for people who need to eat grain or gluten-free, but it is also awesome for those who don't! Whatever your dietary needs, almond flour is low-glycemic, high fiber, and high protein. It is also rich with Vitamin E and perfectly moist. You simply can't say that about any other GF flour — most are dry, high starch, low protein, low fiber, and leave me feeling sugar buzzed and sick.
Did I mention that it's also just plain delicious? Like buttah (…but without buttah. Which = great for vegan baking, by the way).
3) Where do you buy blanched almond flour? Isn't it expensive?
Yes and no. If you purchase almond flour in bulk, like I do, you won't be selling off a kidney anytime soon. I don't use almond flour every week, either, so it's not a huge expense. If you buy almond butter on a regular basis, you can buy almond flour — by the pound, almond flour is about the same price (~$6/lb, usually less if you purchase it like I do — see following). I buy several 5 lb bags from Honeyville (a great company; I've bought from them for over 3 years now) when they periodically have sales. I signed up to receive email alerts, and they usually range between 10-15%. I store mine in the freezer for months. (See #6.)
Whole Foods and other health food stores are now carrying almond flour — even if the bulk bins! Just make sure it is finely ground. And be careful about cross-contamination if you're celiac, of course. Kind Arthur Flour used to sell almond meal that was really coarse, but recently it looks much finer and might work (though it is $$). I do not recommend Dowd & Rogers brand.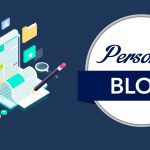 4) Can I make my own? How?
This is a great tutorial, and one that I try to link to in all my almond flour posts. You can definitely make it at home! This is an excellent option if you are just trying it out for one recipe. It can also be more cost-effective, depending on your local prices. (Honeyville is always cheaper for me though.)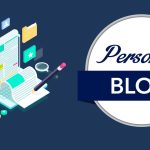 5) Where did you learn to bake and cook with almond flour? Are there other resources I could use?
The first introduction I had to almond flour was through the book Breaking the Vicious Cycle, and Elana Amsterdam. If you aren't familiar with Elana's site Elana's Pantry, you need to check it out. She is an almond flour goddess, and when I first found out I couldn't eat gluten, I was lost. Her recipes and tutorials really did teach me how to cook again, when I felt like I would never be able to return to my passion of baking. Through Elana's recipes, and a LOT of trial and error, I figured out how to bake with almond flour. I certainly owe my ability to gauge ratios (e.g., wet to dry, etc.), and other almond flour essentials, to Elana. I had the privilege of meeting her in person to thank her for all she's done (she also lives in Boulder), and she was very gracious, and very enthusiastic about helping the GF community. If you haven't perused her two cookbooks, I really can't recommend them enough. Even my parents (who do not eat GF) frequently make her recipes, as my father is diabetic and most of her dishes are low glycemic and please even the pickiest eaters (that's you, Dad).
6) How should I store almond flour?
Almond flour will go rancid much more quickly than glutenous flour. Store it in the fridge and use it up in a few months, or store it in the freezer and use it up in a year or two. Just be sure to let it thaw before baking with it! : )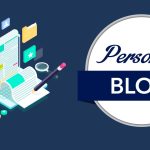 Ok — that took way longer (and was way longer) than I expected! (TWSS) Anyway, I hope some of you found it helpful. My next recipe uses almond flour — in a way I have only dreamed. Ohmyword.
Have a great weekend!
Any other questions? Have you used almond flour?
Related posts: