12 Aug
SO.
Sorry about my song lyric title… It kept coming to mind as I wrote this. Random Story #1: My dad worked for a college, and right before the Red Hot Chili Peppers hit the big time (i.e., topping charts), they played there. They also got naked during their show. So my dad had to kick them out in their underwear. The End.
It's Friday. You're probably needing a little pick-me-up. I might be able to help you out with that…  Now, I'm not about to go all giveaway crazy on you —  I am not a huge fan of that. But, because I supported this brand far before they contacted me about anything (check out this post of yore for proof), I feel great about giving a couple readers the opportunity to see why I actually dig this stuff in the first place.
Muir Glen, one of my favorite companies, has generously offered to send two readers each a Reserve Kit of their products!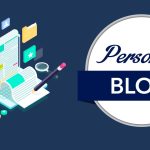 Not only are their tomatoes organic, but this is one place where I can taste a huge difference when I use other brands. Random related story #2: While I was working out a few months ago, I was flipping through channels and saw America's Test Kitchen do a blind taste test of canned tomato schtuff… and  Muir Glen was #1 out of both organic and conventional. I don't own a tv, so this was a limited glimpse into what I presume to be something impressive… right? (<– I am so, so, so behind the times. [facepalm])
ANYway. I actually only use Muir Glen canned tomatoes regardless of whether they send me and my readers awesome things. This is one thing I don't really budge on, because they taste better, are only marginally more expensive than others, if not the same price, but don't contain unnatural preservatives or chemicals like the rest. I was delighted to find out they are also going BPA free with their cans, which is a big deal because tomatoes are probably the most dangerous in leaching out BPA junk in cans due to their acid. = win-win-win.
Enough rambling. Here's how to enter: Leave a comment with how you would use some canned tomato-y goodness, or what is nourishing flourishing in your life right now. OR, you can help a sister out and "like" Nourishing Flourishing on Facebook (if you haven't already). Either way, your name goes in the virtual hat. : )
Winners will be announced on Monday, August 15th. Confession: I'm totally excited to receive my own Reserve Kit.
Yay cool free stuff!
Related posts: