24 May
It's been a while since the last Mix Tape Post… Normally I try to do Mix Tapes on the weekend so that you have more time to read these gems, but… I just wanted to share anyway. And, I hear Tuesday is the hardest day of the week. Maybe this will get some of you through it. If not, I'd recommend a margarita. That seems to do the trick when reading my Mix Tapes doesn't. Am I right, or am I right? Please share any highlights you had reading, eating, or living-wise in the comments, too (and yes, of course you can link-up to your own posts, silly)!
Enjoy!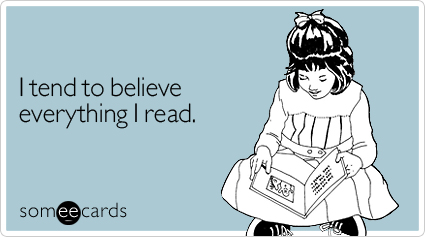 Good Reads
Got Culture? How the arts really do make you healthier. (See, that last post wasn't for nothing!)
Pesticides and Toxins from GMO Food Found in Blood of Pregnant Mothers This recent research flies in the face of claims that pesticides on our food just move in one end of the body and out the other, without leaving a trace. Pesticides are linked with miscarriage, as well as numerous other diseases and conditions, so this should be even more alarming than it already seems. Also, recent studies have shown that pesticides ingested by pregnant mothers has an effect not only on children's general health, but also lowers their IQ. This article titled, "Pesticides and Our Kids," is a great follow-up to read.
Can Gut Bacteria Affect Mental Health? I am so thankful to see many, many studies like this one pooping popping up everywhere. After changing my diet significantly to try to rebalance intestinal flora (and to heal from the damage long-term gluten ingestion had done to my body), my life has completely changed. I am the healthiest I have ever been, both physically and emotionally. I truly think committing to activity and restoring the right bacteria ratios in my body through diet are the reasons for this. More and more, especially with the skyrocketing occurrence of autism and ADHD, the medical community is starting to pay heed to the idea that our body is not segmented into hundreds of different, mutually-exclusive parts; our body is composed of systems that interact with each other. We shouldn't be surprised that one (perhaps seemingly unrelated) system affects another so significantly. Did you read this? Did you know 1 in 6 kids now has a developmental disorder (autism, ADHD, etc.)? Interesting that changes in diet can completely change the autistic behaviors of many of these children.
Belly Fat, Not BMI, Increases Risk of Death I have read similar findings in the past. Unfortunately, most people don't realize the dangers of carrying excess weight, particularly on your stomach. It's not an aesthetic issue, it's one of health.
Four Words That Will Change Your Life Forever You just have to read this. Seriously. (Especially if you're a parent.)
The Really Simple Way To Get Work Done The key to being productive. Bam.
This post on Peas and Thank You reviewing vegan protein powders. While one doesn't need protein powder as a vegetarian/vegan, they come in awfully handy sometimes. We have been experimenting with a handful, and all have been kind of…well…disgusting. Sorry! But true. I seriously thought I might upchuck at one. Eeps. This was a great primer to start narrowing down our options again.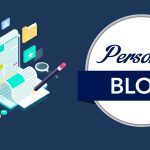 Good Eats
The easiest homemade almond milk I've ever seen. So simple. And I love simple.
Avocado Pesto & Other Nut Free Alternatives From Gena at Choosing Raw. I'm not even surprised anymore when she whips out deliciousness like this.
Effortless Portobello Burgers Too easy. And as Katie pointed out, these can easily be raw — just let them marinate and don't cook 'em!
Bring-The-Party-In-Your-BBQ-Sauce Sauce Let's get it started in hurr. Vegan, gluten-free. What more can you ask?
Booyah BBQ Socca Pizza (I started salivating — literally — just typing that.) If I could eat this every night for the next month or so, I would be an ecstatically pleasant woman to be around.
Muddy Caesar Salad from Ricki at Diet, Dessert, N Dogs. Vegan, sugar-free, gluten-free, and from what I can tell, raw too! This looks like a perfect way to start in on some summer grub — fresh food and lots of salad! (Whoa, did you know she has a PhD in Modern American Literature? The English major inside me is swooning…)
Good Times
I had another highlight-of-my-life evening with people I adore. Thank you so much, dear ones. And a very special thanks to the man who made it happen, and was more than generous and accommodating to my high-maintenance eating gluten-free and vegetarian needs. If you ever need someone to give you the best meal of your life, let me know. I know a guy. (Oh, and Father-of-The-Guy, Wendell, I hope you liked your doughballs! xoxo)
I'm back to my old book-ish ways. And I like it.
I'm doing a great deal of reflecting on my priorities, what a flourishing life looks like for me, and how to nourish that.
My brother moved to Denver. Woo! Just a short drive away now.
We planted a tree in remembrance of my brother-in-law, Andrew. Yes, that was part of what I was doing in my hometown this past week. I haven't shared this part of my life yet, but at this point, it's been less than a year, and I'm just not quite ready to discuss it on the blog. But I will say that it's truly amazing how much this wonderful man changed me, and it is comforting to think on how this tree will bring such joy to those who sit under it in years to come.
So… I have an outrageous amount of comments to catch up on… Sorry! I know I am shamefully behind; traveling will do that. But thank you for all the comments you left, despite my belated response. : ) They mean so much to me!
Highlight of reading, eating, and living of your week?
Related posts: