22 May
So… About yesterday. Um. My bad. Things were much crazier than I expected, and it is now 1:30am on Sunday as I get ready to finally put my post up. Yeesh. Long day much? Good thing you're a forgiving bunch ; )
When I prepared to make the BBQ sauce the other day, I was ruminating over what exactly I would use as a vehicle for carrying this deliciousness into my mouth. Sorry, but BBQ sauce is less of a "complement" to food than a food all on its own in my mind… What can I say? I guess that's another reason my BFF Manfriend calls me The Sauce Queen. I just love condiments. It's a weakness.
Anyway, obviously I made some portobello burgers and topped them with this smoky, sweet, tangy nectar of the heavens, but I knew this sauce had potential. It could be so much more than a ketchup-replacement. It just needed the chance to shine. So, what do you think my first stop on the Various Sauce Uses trolley was? My other weakness, of course…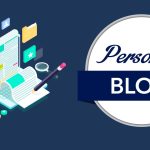 Yes.
BBQ Socca Pizza.
One ticket to Yum Town, please.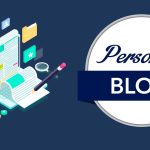 If you want to see some of my other socca friends (aka meals), check out this post, and definitely this post. To learn what socca is and see yet another recipe for it, click here.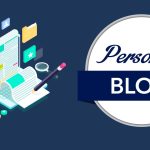 Ingredients:
1/2 C chickpea flour
1/4 C water (feel free to add more if you want a thinner crust, opposite for thicker. Mine was the consistency of pancake batter.)
Generous salt (salt is the main flavoring, so don't skimp!)
1-3 Tb extra virgin olive oil for pan
Bring-The-Party-In-Your-B.B.(B.)Q.-sauce sauce
organic or vegan cheese
chopped onion (I prefer red, but only had white for this go)
chopped green pepper
Recipe
1) Mix water, chickpea flour, and salt together.
2) Heat 1-3 Tb extra virgin olive oil on medium in a large, flat skillet/pan. (I used my beloved small cast iron.)
3) Pour batter into pan, spreading evenly with a fork if needed to achieve consistent height throughout.
4) Let the bottom crisp, and when it is sturdy flip.
5) Let the other side crisp as well, and when the texture is right for you, it's done! (I like mine crisped nearly to a char in some places, as you might see in the photos… It reminds me of woodfired crusts!)
6) Add sauce and toppings, and place under broiler briefly for melting if needed (watch carefully!)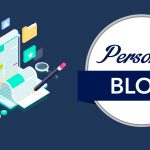 This is yet another wildly easy, throw-it-together-in-10-minutes-and-devour-in-two kind of meal. It puts traditional BBQ pizzas to shame; and to be frank, I think it might have something to do with the sauce. Why lie?
The best part? This is high-protein (from the garbanzo flour), high-fiber (= super satiating), grain-free, gluten-free, vegetarian, and depending on what type of cheese you use, vegan. Unlike other BBQ pizzas, you can name and understand every ingredient in here! I know, right? Best idea ever. (Worst idea ever: take pictures of it in the rain. Photos will not be up to standards. Lo siento.) Just throw some salad on the side and bask in the wonder of your efficient and delectable meal-making. Preferably while watching a Harry Potter marathon with your family, half-heartedly working. (The half-heartedly part wasn't intentional, but you know how these things go.)
And on that note… Go get your B.B.(B.)Q.-in' on! Trust me. You will want to have this sauce on hand at all times. It can make anything magical…anything. (I am willing to put my money on the fact that it would even be scrumptious with ice cream. Fact.)
P.S. Props to the commenter who predicted I would slather this on pizza. Total win.
Part of Slightly Indulgent Tuesdays at Simply Sugar and Gluten-Free
Best part of your week/weekend?
Related posts: