12 May
Whew. What a month this has been! Well, we're about to return to routine around here, friends. That means no more sentence-long posts, or late posts (oops…sorry about this one). Comments will finally be answered, emails sent, work done. It means we're getting back into our groove. In fact, yesterday I cooked again for a good chunk of time — and it felt so wonderful to be back in my element! I had something in the crockpot, something on the stove, and something in the oven all afternoon and evening. My hands were covered in dough. My apron was tied. My tunes were on. My heart was happy. Ah…bliss.
Well, firstly, can I say that for those of you who — for whatever reason, be it allergies, budget (though remember, it's only about the cost of a jar of almond butter — especially if you make your own!), or otherwise — aren't able to make the recipes using almond flour — I tried for you. I really, really tried. For a long time, and with much experimentation. And unfortunately, it was a fail. My oatmeal maple raisin  scones turned into…baked oatmeal that tasted like soda bread (and not really in a good way). Hm. Lesson learned. I'll be trying again, so stay tuned! Sorry.
But, I also made blueberry scones.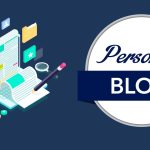 These are similar to the raspberry scones of yore (which happen to be one of the most popular recipes on the blog). My sister (in-law) and (soon-to-be) brother (in-law), as I mentioned before, spent a couple nights here, and, crazies that they are, packed up and were out the door by 3am this morning. For a 9+ hour drive back to Lincoln, Nebraska. Yes. Insanity. Knowing this was their game plan, I wanted to be sure that they had some kind of breakfast or other munchable with them. So, I made some scones. I realized too late that I probably made a poor choice by making scones, because Abby lived in Scotland for a few years when she was in university at St. Andrew's… And if you've lived in the UK, you know what real scones are. They're not the overly sweet, Super-Pastries on sugar steroids that we have here in the U.S. of A.; they're more like biscuits, with a hint of sweetness. You spread on some clotted cream, and maybe some preserves – which if we added to American scones, would instantly give people cardiac arrest and type 2 diabetes at the first bite… (Sorry. It's true.)
So, I tried to make these relatively mild in the sweetness factor to keep things legit, but it's hard to get that same flaky, dry, dense texture that comes from traditional flour scones when you use almond flour. Instead, these are fairly moist (*shudder* — that word), which the juicy blueberries only enhance. So if you are a severely conservative scone-ist, these are more like a scuffin, or muffin top (just shape them round and ditch the egg wash). Regardless, you can leave these out overnight uncovered or lightly covered, and they will be closer to the superior UK experience ; ) Fear not.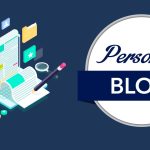 Ingredients:
2 1/2 C. blanched almond flour (make your own and save)
2 Tb. arrowroot powder (if you don't have it, sub some coconut flour, chickpea flour, or extra almond flour)
3/4 t. baking soda
1/2 t. salt
1 ethically sourced egg (I plan to try a vegan version ASAP — don't worry! I just need to get some chia)
1/4 c. agave or honey
1 t. apple cider vinegar (or lemon juice)
1 Tb. vanilla
1/2 t. almond extract (optional)
1/4 – 1/2 C. frozen blueberries (fresh should work fine too — just keep your hands wet while working with the dough. If you want a less soft, moist scone, use dried blueberries.)
Recipe:
1) Mix dry ingredients.
2) Mix wet ingredients. Add wet to dry.
3) Add blueberries, and gently combine.
4) With wet hands, shape dough into a ball and place on parchment-lined baking sheet.
5) Flatten to about 3/4″ thickness, and slice into 8 pieces, like a pizza.
6) Using a flat, thin spatula, carefully separate pieces so they will have room to bake.
7) If desired, use an egg wash on top for a crisp top texture (whisk an egg and apply a very thin layer on tops of scones).
8 ) Place in 350* oven for about 15 minutes, removing when edges and tops start to brown. Let cool for an hour at least.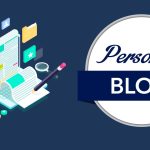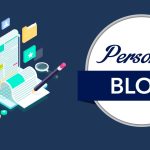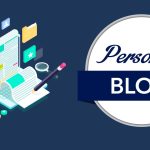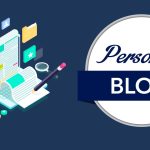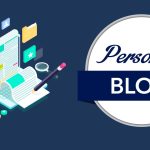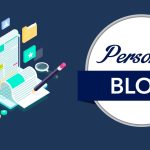 Is it silly to admit that I woke up this morning with an Abby and Kyle shaped hole in my heart? I came close to belting out "All By Myself" — close. But the goods news is…this won't be the last time I see them. Wink. Nudge. Eyebrow-raised nod in their general direction. So, so, so excited to see more of these two. (Though I confess, I probably should have made sure Kyle was actually looking at me when I took this…oops. I owe you one really good headshot-blog-feature, Kyle.)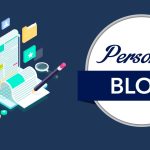 We really miss them when they aren't around… Mainly because it means less opportunities for awkward family photos: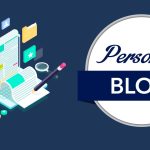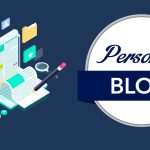 We're a close bunch, as you can see… Very close.
Are you a harcore scone snob? (Thankfully, I don't think these two are.)
What's the best thing to happen to you this week?
Related posts: