31 May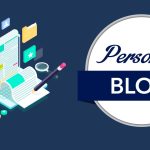 Since it's looking like I got some new readers this month (hi friends!), and it was quite busy and filled with transitions for a lot of us (congratulations, graduates!), I wanted to do a quick recap for anyone who may have missed a post. Did you realize tomorrow is June 1st? Hold the phone. What? May? Over? Time is crazy. Just ask anyone who watches Star Trek: The Next Generation dvds (not that I'm among them… uhhh…).
Even though it seems that the weeks flew by, we can rest assured that there are no rifts in the space-time continuum. Thankfully.  …I don't really understand what that means. I just like Patrick Stewart. And I'm ok with that.
Anyway.
Here is a rundown of May (there's more than food, don't fear):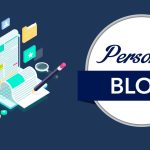 Easy GF, Vegan Baked Beans
Recipe Recycle: Dark Chocolate Chip Cookie Bars (Or Pizookie)
Best Guest Post Ever…Obviously.
Spicy Cabbage Soup for Sassy Sinuses
4 Challenges
Mix Tape [Post] of Awesome #5
The Nourishing Power of Literature
Booyah BBQ Socca Pizza
Bring-The-Party-In-Your-BBQ-Sauce Sauce (GF + Vegan!)
Effortless Portobello Burgers
Summer Dreaming: GF and Vegetarian BBQ Ideas
What's Nourishing My Flourishing Right Now…
Sweet Potatoes: One of The Healthiest Foods You Can Eat (Here's Why!)
Mix Tape [Post] of Awesome #4
Ethics of Eating: A Snapshot
Another Traveling Trick
Blueberry Scones (Scuffins If You So Desire) … And Normalcy
Good Company
Postcard(ish)
Celebrating
Learning to Love
Best Bangin' Marinara and Eggplant Faux "Parm"
Think This, Not That #5: In Action
Eating Healthy 107: Traveling, Continued Featuring the (In)Famous Hobo Fridge. Holla!
Healthy Vegan, Grain-Free Quick Crust (and Vegetable Quiche)
I know that I must be growing as a person in some ways, because when I started to asterisk all my favorite posts, I realized that I could have marked nearly all of them. That doesn't mean they are perfect, or maybe even interesting, but I enjoyed and gained something from writing and sharing each one. I think that's a good sign that this has been a fruitful venture. It certainly has nourished an important part of me.
Your kind words, emails, comments, tweets, and (unsolicited — I didn't even ask you!) "likes" on FB are another indicator to me that I am right where I need to be. What an encouragement you are! Thanks for sticking along on the ride, loves. <3 You mean so much to me.
What were your favorites?