2 Apr
See? I promised no more beans for a few days! And hopefully, since it's the weekend (woo!) you will have time to get your bake on. Does anyone else find baking a huge stress reliever? At the very least, eating this will be verrry relaxing… When I had to cut gluten out, this was one of those things I got a hankerin' for now and again. Not crazy often — just when I'd step into a coffee shop, see the cases of biscotti, and start drooling into my cup (unfortunate, as I don't leave room for cream…poor burned hands). Also, you all know how I love me some CRUNCH.
This was bound to happen.
Nutritional highlights are: high-protein, high-fiber, high deliciousness. In fact, each serving contains over 1000% of your daily deliciousness needs! Who needs a multivitamin now?!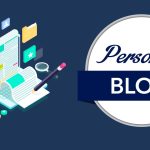 Ingredients:
2 1/2 C blanched almond flour (you can easily make your own — yay!)
2 Tb arrowroot powder (you can probably sub a little coconut flour or extra almond flour if you don't have it)
1/2 t baking soda
1/2 t salt
1/3 C agave or honey
1 tsp almond extract
1 1/2 Tb vanilla
1/4 C chopped almonds
1/2 C dark chocolate chips
Recipe:
1) Mix all dry ingredients except chopped almond and chocolate chips.
2) Add wet ingredients and stir to combine (it may seem too dry — just trust and keep stirring).
3) Add almonds and chocolate chips.
3) Wet hands, and separate dough into two oval-shaped balls.
4) Place on parchment paper, and using wet hands, shape into two logs, or a rounded rectangle. I made mine 1/2 an inch thick, but feel free to do whatever — you might just have a slight difference in baking time. (A longer shape is better than a wider shape, as the middle will take longer to bake.)
5) Bake at 350* until edges are lightly browned (10-15 minutes for me). Remove and let cool for 45-60 minutes.
6) Slice on the diagonal.Bake again at 300* for 10 minutes. Watch closely.
7) Remove and allow to cool.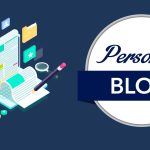 I should say, we tested this recipe (and by "tested," I mean "baked and inhaled," obviously) a few times, and each round the less cooked batch won! This doesn't mean it won't be crunchy — just leave them out overnight partially/lightly covered so that they lose the excess moisture. Crunch City. Or, you can just cook them longer and dismiss our personal test kitchen. It was based more on flavor than texture (despite my addiction). This is one of those fun recipes you can just cater to your preference : ) It's pretty hard to mess it up!
Each batch of almond-y, chocolate-y biscotti literally disappeared in less than 24 hours… And it's just me and the BFF Manfriend. So… Get on it.
What is an unusual stress reliever for you? Aside from baking, one of mine is cleaning.
I know, I know… Sorry — I'm already married < 3
This post is part of Slightly Indulgent Tuesday at Simply Sugar and Gluten-Free.
Related posts: