29 Apr
Not going to lie… I meant to attempt this when I first made my other 3 dessert hummus recipes, but ultimately ran out of time and ingredients. So today, I actually followed through on my conception: something reminiscent of the cinnamon sugar toast I loved in my youth, but packed with nutrition. Dippable, dunkable, spreadable. Snack or dessert. Yum Town. It was definitely worth the wait! When I had the BFF Manfriend taste test it, he said it was like cinnamon frosting. Um…how can that be bad?! We loved it. This is perfect for topping oats (not only a boost of protein, but remember: it tastes like frosting, friends. Frosting.), toast, graham crackers, tortillas, apples, bananas, and pretty much anything that can otherwise be used as a vehicle to your mouth.
Like last time, I want to thank Evan at The Wannabe Chef for the inspiration! After I stumbled upon his dessert hummus, I knew I was in for it. As you can see from that last 3-recipe-post extravaganza — Evan…you've ruined me. It's all hummus, all the time over here now. (Note: I just now saw he has since posted a snickerdoodle hummus, too!)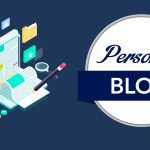 Ingredients
1 C cooked and well-rinsed white beans (if chickpeas, peel for smoother texture)
2 Tb cashew butter (or any natural nut butter, though flavor may vary)
1/2 C sweet potato puree (or pumpkin puree)
2 t vanilla
3 Tb agave, 100% maple syrup, or honey (I used a natural maple-flavored agave)
2 Tb cinnamon
sprinkle of salt
Recipe
1) Place all but cinnamon into food processor (or blender) and whir it up until everything is smooth.
2) Add cinnamon (start with just 1 Tb at first if you are cinnamon-shy, adding more as you like) and continue to process.
3) Spoon into a bowl and serve. (Feel free to be real classy like me and drizzle just a little agave on top, and dash cinnamon for garnish. The simple things… The simple things.)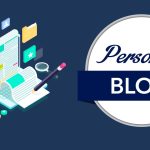 More flavors coming soon…obviously. ; ) And do I need to tell you how healthy this is? Hellooo Protein!  Oh, and hey Fiber — didn't see you there in all that deliciousness. Yo! Antioxidants! Didn't know you were coming to the party — so glad you could make it! Cinnamon, you old anti-inflammatory, how you doin' these days? (….Annnd SCENE.)
But seriously. This is awesome. If you're wondering about the sweet potato puree, you can either nuke a sweet potato in the microwave (I don't have one), bake it in the oven, or boil it on the stove. I boiled mine and processed it before adding other ingredients — it ended up being 1 small tater. Easy peasy!
(Part of Slightly Indulgent Tuesday)
What are you doing to celebrate TGIF
(other than wishing ABC would bring the real TGIF back)?
Related posts: