3 Apr
Yesterday it was 80* in Boulder. The floor of our porch singed my feet. We walked in the sun. We napped in the park. Absolute bliss. I scrounged our kitchen for something to celebrate this Spring-esque glory, as it is certainly not yet Spring — snow is heading our way today (thanks Colorado, xoxo). All I knew was I wanted something fresh/raw, easy, and fast. This salad is quickly becoming a daily star in our home — snack, lunch, dinner…breakfast? (Sorry. It's good leftover.) I always have the ingredients handy, and I absolutely love the flavor, texture, and the effect it has after I eat it… This is how I feel with all the green goodness and enzymatic cideriness inside of me:
Even my BFF Manfriend devours it enthusiastically — and he's from the Midwest! (JK, Midwesterners…sort of. I know your cheese, beef, and canned soup-lovin' ways!) Fun fact: BFF Manfriend hated the following before marrying me:
- tomatoes
- salad
- Mexican food
- salsa
- chunky marinara (are you catching the tomato theme here?)
- celery
- sweet potatoes
- olives
- ok, any raw vegetable…
- yeah, and most cooked vegetables, too…
- KALE
Just sayin'. Clearly I'm doing my part for the world… ; ) This salad and dressing may not be terribly exotic (do you already have a similar staple?), but it is so refreshing, and so healthy, I wanted to share it anyway. I am certain I can't be the only one to put these 5 ingredients together, so I confess this most likely is not my most creative attempt, per se. I feel a little guilty even calling this a recipe, as it's laughably simple.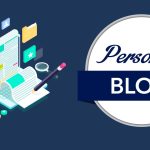 Ingredients:
1/2 C apple cider vinegar
2 Tb agave (or honey)
1/4 C extra virgin olive oil
1 large (or 2 small-medium) bunch(es) kale
1 small apple
Recipe:
1) Strip kale stems of leaves, and tear into bite size pieces (1-2″ or so). Set aside. (Use stems for another recipe or compost.)
2) Whisk agave (or honey) and vinegar together until it dissolves.
3) Whisk in oil.
4) Pour dressing over kale, and begin massaging into leaves with fingers.
5) Cut apple into small chunks and add to salad. Serve.
That's it! You can always drizzle a little more agave/honey directly onto the salad if you find the dressing too sharp. The longer it sits, the more flavor the kale absorbs (but the more it softens, too). This is an excellent dish to bring to a potluck, or throw together at the last minute to complement a meal.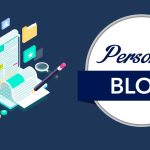 One of the reasons I find kale to be worthy of my affection is it's amazing nutritional profile, specifically its antioxidant and anti-inflammatory properties, which are vital for those of us with autoimmune diseases and disorders. It's also surprisingly impressive as a source of protein, fiber, calcium, and vitamins A, K, C, and B! (<– Transport back to Sesame Street.) One last persuasion: it's fairly inexpensive — even as organic — and can be found year-round, even in cold winter months!
What are you up to this weekend? Are you pretending it's Spring too?
Related posts: