24 Mar
I know that I am not even close to the first person to figure this out (I know at least The Twins, Ashley, and HEAB have made socca pizzas of a sort, or you can do a google search for a plethora of examples). But, it was such a hit in our home that I wanted to share "my" method too, just in case you haven't heard about the glory of the best gluten-free pizza crust of all time. :  ) And it really is. It's grain-free. It's vegan. It's protein-packed. It's satiating. It's simple. The kicker? It's as few as 3 ingredients. 3. Chickpea/garbanzo bean flour (besan), water, and salt. I added spices because I wanted that delicious pizzeria flava. And our kitchen smelled amazing, as a result.
I have a permanent association with TMNT and pizza, due to some really clever and intense advertising in my childhood. Thanks, 80s and 90s marketing. I remain at your mercy, apparently…
Ingredients
1/2 C chickpea flour
1/4 C water (feel free to add more if you want a thinner crust, opposite for thicker. Mine was the consistency of pancake batter.)
Generous salt (salt is the main flavoring, so don't skimp!)
Oregano (optional — I used ~ 1 1/2 t)
Basil (optional — I used ~ 1 t)
Rosemary (optional — I used ~ 1/2 t)
1-3 Tb extra virgin olive oil for pan
Recipe(ish)
1) Mix water, chickpea flour, and spices together.
2) Heat 1-3 Tb extra virgin olive oil on medium in a large, flat skillet/pan. (I used my beloved small cast iron.)
3) Pour batter into pan, spreading evenly with a fork if needed to achieve consistent height throughout.
4) Let the bottom crisp, and when it is sturdy flip.
5) Let the other side crisp as well, and when the texture is right for you, it's done!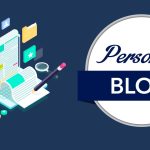 The fun part comes next. Toppings! I'll post my homemade pizza sauce soon, but use whatever you like. My favorite (if I'm in a pinch and can't use my own) is Muir Glen Organic Pizza Sauce. It is literally the best tasting (purchased) pizza sauce that has ever graced my tongue. And I eat tomato sauce for breakfast (that's actually kind of true…). I highly recommend it!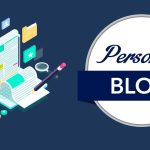 Just smooth on the amount you like, sprinkle (organic or vegan) cheese on top, and throw on any veggies. Here I added red onions (a necessity for any good pizza slice), black olives, tomato, and zucchini slices. Stick it under the broiler just long enough to melt the cheese, and prepare for a tasty mouth explosion of joy. My BFF Man-Partner (I like to make you, and him, feel as awkward as possible) tried a piece and begged me to make him one. He couldn't stop raving about it all day and night. Try it and see if it has the same effect on you : )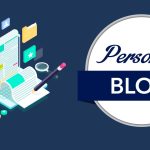 What are your toppings?
My go-to trifecta is green peppers, red onions, black olives. But I would take any other veggies I was offered ;  )
Related posts: