31 Mar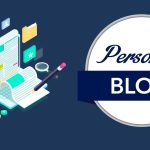 So, I know I'm talking about beans quite bit lately… Beans in soup, beans in curry, beans in pizza, beans in crackers, beans in desserts… Who knows where beans will end up next?! (Don't answer that…) Anyway, these ubiquitous little balls of protein are showing up just one more place today, before I lay them to rest (for a week, at least)…. Now I know this seems boring. Unfried Refried Beans? But hear me out: 1) This is the easiest recipe for beans ever. 2) It's one of the healthiest things you can eat. 3) It's insanely delicious. Better than the lard-infused kind my dad grew up with and reminisces about. My husband begs — begs — me to make these every week. And they're so easy, I usually do. And every time, he takes a bite, closes his eyes, and gives me his Giada face:
Then he sings my the beans' praises — because you know they're simply the best.
(I just wish he would sing it with a horse next to him. While wearing high heeled booties. And a leotard. You go Tina.)

So. Trust me that these really are worth having more beans in your life, and on the blog. Speaking of the blog (and not fleeing it due to the prevalent bean-centric recipes), I have so many posts lined up for the next month that I am seriously excited to share. A few of you have already made awesome general and recipe requests; feel free to leave a comment, tweet, or email me if you have any in mind, too!
Ok. Wow. ADD runs strong in this family. –> The beans.
I used a mix of dried adzuki and black beans to make this batch, because it's what I had on hand, but truly you can use whatever bean you like. Also, this is an excellent way to save money — dried beans are pretty much always cheaper than canned! You can make this on the stove instead of in a crockpot; just soak your beans the night before, and cook until very soft. Then follow steps 4-6. Simple simple.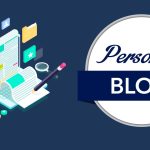 Ingredients:
2 C dry beans
6 C water
2 t salt
2 t coarse ground pepper
7 cloves garlic, chopped (not too small)
2 Tb oregano
1 1/2 T cumin
1 t paprika
cayenne and extra salt to taste
Recipe:
1) Add everything to the crockpot.
2) Set to High.
3) Walk away for a few hours.
4) Once everything is nice and soft (beans break easily — mine took about 5 hours), pour out most of the excess water, reserve 1 cup of beans if you like it chunky, and transfer everything else to a blender or food processor. (Be careful — it's hot!)
5) Add lots of salt (if you're like me, at least). Whir it up to the consistency you like.
6) Pour into a bowl, and add reserved beans (if you like it chunky). Mix them in, mashing a little along the way.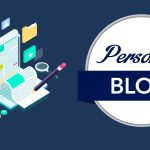 That's it! Sometimes I find I like to add a few more sprinkles of spice at the end, just to give it extra pop. I ate mine with — what else? — more beans: my herbed chickpea crack-ers. I know, I have a problem. Please do something normal, like putting it in a burrito with non-bean complements… Oy.
Ok. No beans in sight for a while — promise! < 3
How do you eat your beans? Post requests?